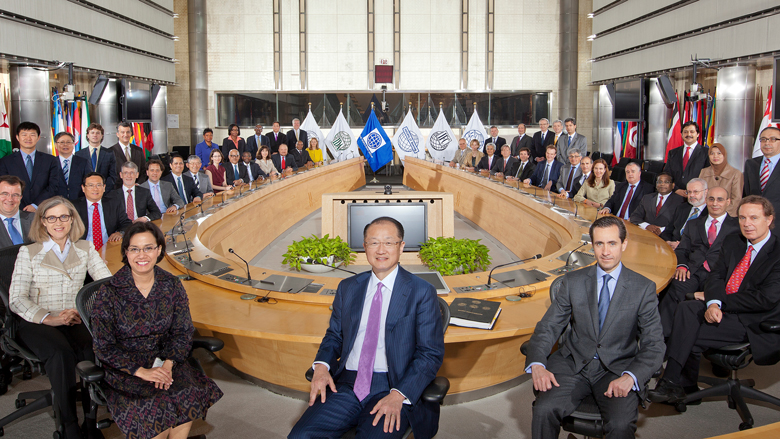 On June 8, 2017, the World Bank's Board of Executive Directors approved a US $ 20 million grant for the rehabilitation of roads and bridges in southern Haiti and the strengthening of Civil protection in the event of a disaster. This is the first operation approved under the $ 100 million envelope mobilized by the International Development Association's (IDA) Crisis Response Mechanism to support the post-devastating reconstruction process Of Hurricane Matthew, according to a statement from the World Bank.
This is in addition to the US $ 49.5 million re-directed in October 2016, using IDA resources already allocated to Haiti. More than two million Haitians in the southern, southeast, Nippes and Grand Anse departments suffered the effects of the hurricane that hit the country on October 4, 2016. Reconstruction needs were estimated at $ 2.2 billion Or 25% of GDP.
"This World Bank funding comes at an important time for the Haitian population, which is slowly recovering from Hurricane Matthew. While our national resources are limited, it will strengthen the impact of the measures we have taken to mitigate the consequences of the hurricane, "said Haitian Economy and Finance Minister Jude Alix Patrick Salomon.
The hurricane hit the Haitian economy hard. The budget deficit is expected to widen considerably this year, and growth to fall to 1%, explains the great financier of the Republic who made the deposit last week of a rectified budget in Parliament.
The country, which has been the victim of natural disasters almost every year since 1971, has lost an average of 2% of its GDP per year due to violent hydro-meteorological phenomena.
"Seven months after the storm, there are signs of progress, but this is only the beginning of a long process of recovery," said Mary Barton Dock, World Bank Special Envoy to Haiti. "This funding from the IDA's Crisis Response Mechanism will contribute not only to the reconstruction of critical infrastructure and economic recovery, but also to the sustainable strengthening of the country's resilience to climate shocks." "She added.
In : Economy