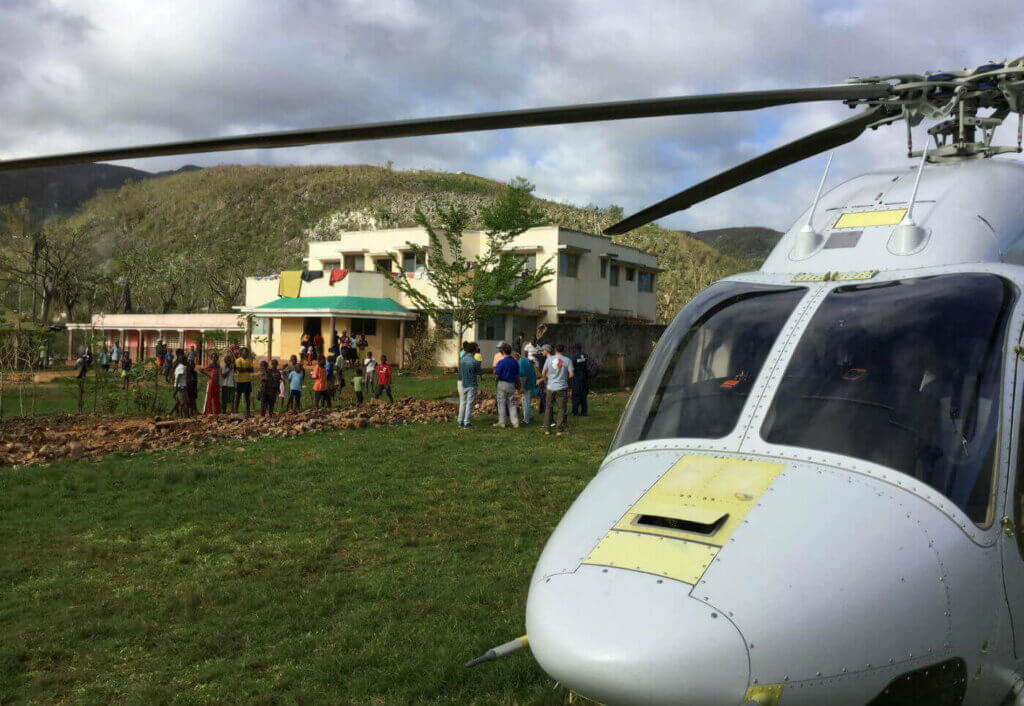 Two people were killed after being struck by the rotor of a helicopter delivering aide in Haiti during last month Hurricane Matthew.
The Canadian company, Bell, confirms that one of its two helicopters sent to Haiti to assist in the relief efforts, was involved in an accident on November 12 in the Grande Anse Department, the area that was most severely affected by the storms.
"We are deeply saddened that a fatal accident occurred at a disaster relief distribution point in a remote location on the morning of Nov. 12," "Two Haitians were killed when a large group rushed the helicopter after it landed. Bell Helicopter has been in contact with the families of the two persons involved and is looking at ways we can support their immediate needs at this very difficult time and under these challenging circumstances."

Arriving in the isolated village that had received little assistance thus far, the Bell pilot made the decision to land, but kept the rotors turning in order to leave as quick as possible if the situation degenerate.
As volunteers began to distribute food aid, they were unable to control the onrushing desperate crowd. The volunteers re-boarded the aircraft, and the pilot made an emergency departure. Reportedly, the victims — a man and a woman — were fatally injured by the tail rotor as the aircraft was departing.
After learning of the incident, the pilot made an emergency landing nearby and the helicopter remained in Haiti to support investigation by Haiti's civil aviation authority, the Office National de L'Aviation Civile (OFNAC). Because the aircraft is registered in Canada, Bell also notified that country's Transportation Safety Board (TSB).
"Bell Helicopter continues to work with both authorities to support the investigation of the accident," the company stated. "Our sincere condolences and prayers are with the families of the deceased, and with all the people of Haiti who continue to be in need, as well as the aid workers and the crews who have been working diligently to deliver supplies during this trying time."
"At the same time we are heartbroken by the suffering that has occurred as a result of this tragic accident and that Bell's generosity and the efforts of its dedicated flight crews ended in this way." -
It is not clear why it took a month for the fatal accident to be made public.