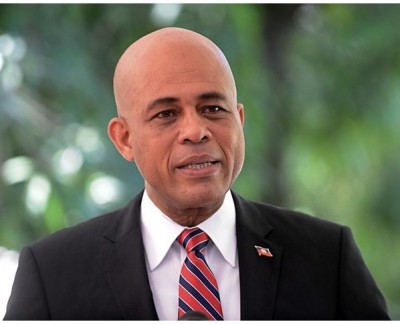 Presidential candidates, they are a dozen former senior officials of the state to be concerned with the question of discharge. One of them, former Prime Minister Laurent Lamothe, thinks the head of state could solve this problem by providing this valuable discharge certificate by decree. Asked Friday about the subject, Michel Martelly dodge the question while two of his advisers contacted by Le Nouvelliste reported that the President of the Republic will take no order to that effect.
"President Martelly can not and will not grant discharge to any of his former ministers or former prime minister. He would then be judge and party at the same time ", entrusted to the Nouvelliste two advisers of the Head of State. According to them, why ask Michel Martelly to do something that none of his predecessors did. "Except former prime minister Latortue who had granted discharge to Bernard Gousse in a particular case ..."
"We stay in the logic of the Head of State who had already indicated that it will take only one decree for the organization of elections. This was a commitment from President Martelly, "
Speaking this week on Radio Métropole, the former Prime Minister Laurent Lamothe had called the head of state to solve the disposal problem for several former ministers, presidential candidates. He believes that there is case law in this regard.
In the clan Martelly, we heard the request of Laurent Lamothe. But no action will be taken on his application, if one is to believe what has been entrusted to the Nouvelliste by the advisers of the Head of State. Moreover, they consider the former head of the Prime Minister as someone who has an adverse report of the Superior Court of Auditors for his management as the head of the Ministry of Planning.
Asked about the dump file, President Martelly dodged the issue to emphasize that the executive power has contact with the CEP only when the electoral institution requests it. On the sidelines of an activity of ONA Friday, the head of state said he has no friends in the CEP and that he believes the elections will be credible.
Several former ministers submitted their documents to the CEP accompanied by a judgment issued by a court in the Republic as a shock. On Friday, the electoral advisers have indicated that the CEP must respect any court decision in the electoral process. Only the electoral decree will dictate their work, they argued.
In : Elections