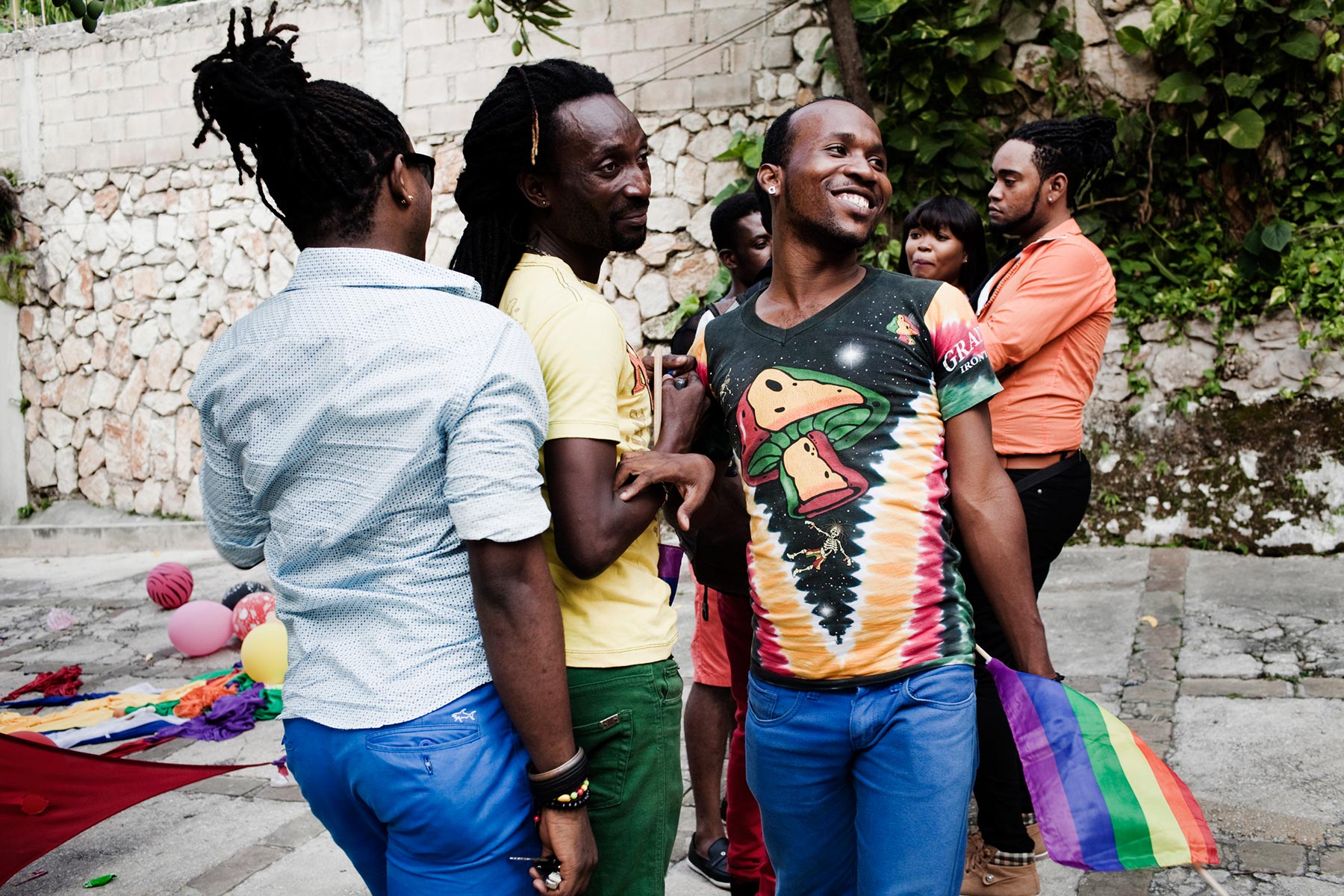 Image credit: Al Jazeera

The Knowledge and Freedom Foundation (FOKAL) decided not to host activities of Masimadi Festival, a cultural event dedicated to issues related to Lesbian, Gay, Bisexual and Transgender (LGBT).
In a brief statement, FOKAL said that it took this decision after "serious threats" on the eve of the festival, September 27.
Screenings, lectures and discussions were scheduled for September 29 at FOKAL, while other places such as the French Institute in Haiti and the Cinematheque Petionville were to host activities until September 30.
For now it is unclear whether the programming of Haiti of this international event, proposed by LGBT organization Kouraj, continues.
The prospect of this festival had raised considerable controversy in public spaces, through the media and social networks.
The Commissioner of the Government of the capital, Mr. Danton Leger, had announced measures of prohibition, equating to a festival activity prejudicial to morality and public order.
Senator of the West Department, Jean Renel Senatus, denounced the event as an initiative to promote homosexuality across countries and convey values ​​contrary to morals and good customs.
The human rights activist Pierre Esperance
condemned
the recriminations qualified as hypocrites those who targeted FOKAL. He emphasized the inalienable right of individuals to control their own bodies.
In recent years Haiti has faced a series of acts of homophobic attitudes, revived by the recognition of gay marriage in several Western societies.
In July 2013, more than a thousand faithful Reformed denominations marched through the streets of the capital to say no to homosexuality and demand that state officials alienate any possibility of homosexual marriages in the country.
The march was followed by a multiplication of murders, physical assaults, destruction of property and violations of private property, under pretext of homophobia, which has been denounced by the Haitian government as well as many personalities and organizations from various sectors of Haitian society.
In : Human Rights