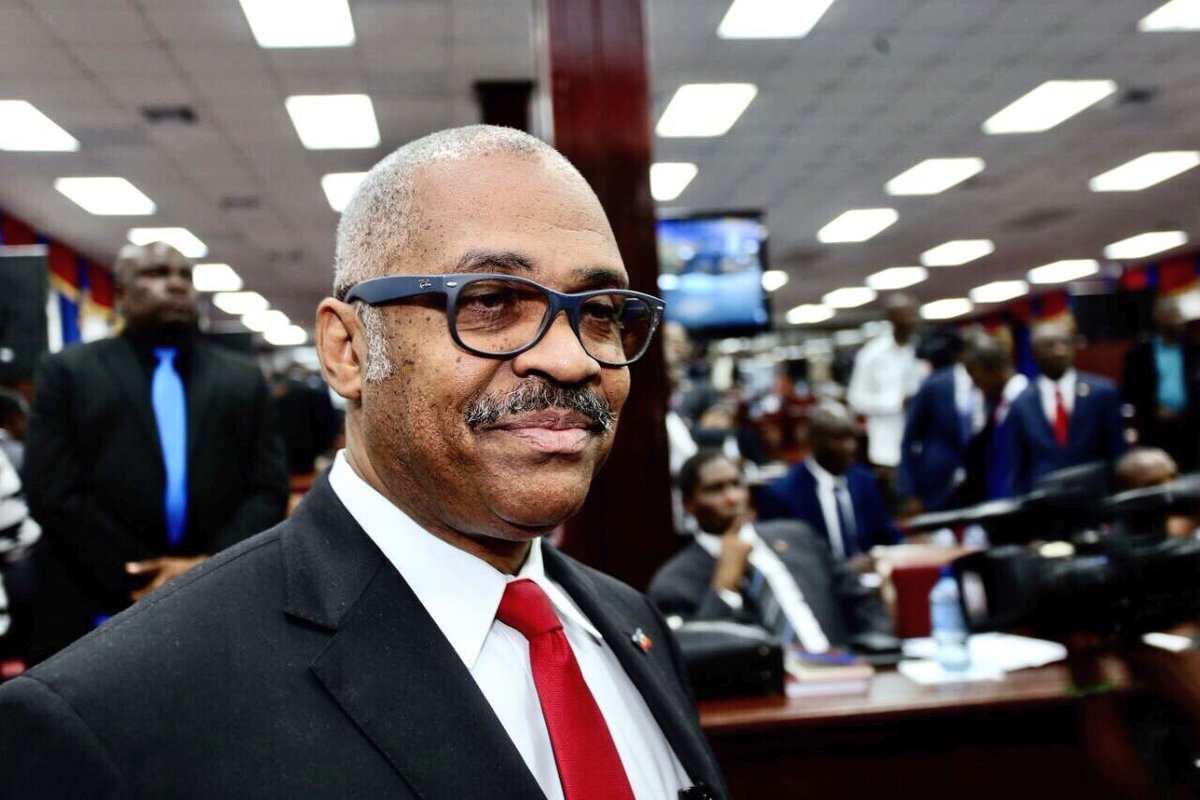 The Senate of the Republic is preparing to ask the Prime Minister, Jack Guy Lafontant to resign from his position to unblock the situation. "A petition will be made public shortly," said Thursday, Senator Denis Cadeau, a member of the pro-government bloc to the big body.
The elected of the Nippes informs that several senators have already affixed their signature at the bottom of this document. Other options are currently under study to find a way out of this crisis that the country is going through.
Regarding the content of this document, the formula envisaged to fill the replacement of Jack Guy Lafontant at the head of the prime ministership, Denis Cadeau, a senator elected under the banner of the platform Bouclier,(shield) allied with the PHTK, kept himself from giving too much details.
Meanwhile, a senator deemed close to the power in place, Dieupie Cherubin also demanded the resignation of Prime Minister Jack Guy Lafontant and his government, which he says, has mismanaged recent political crises.


However, the First Secretary of the Grand Corps opposes any move to demand the departure of President Jovenel Moise.
In the wake, Dieupie Cherubin calls the political leaders of the opposition to make a compromise, to get the country out of this impasse.
Just last July 9, the political platform Bouclier called for the resignation of Jack Guy Lafontant and his cabinet.
This political structure has sharply criticized the Lafontant government, responsible for the political, economic and social uncertainty that stems from the latest bdark events in the country.
To facilitate the unfreezing of the situation and create a climate of dialogue and a new beginning, this political structure of which the Speaker of the Chamber of Deputies, Gary Bodeau, is a member calls the immediate departure of Jack Guy Lafontant.
Note that at the level of the Chamber of Deputies, the meeting of interpellation of Prime Minister Jack Guy Lafontant, put in continuation will take place on Saturday, July 14th.