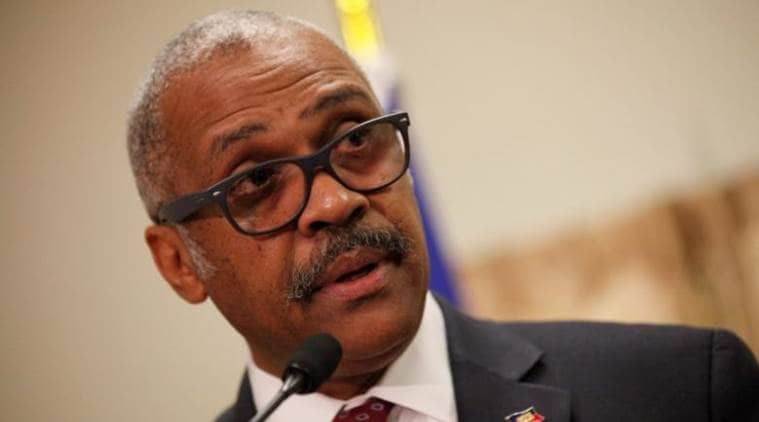 The head of government, Jack Guy Lafontant, says he discovered the existence of zombies checks in ministries, including that of Public Health and National Education. He made these statements at a press conference at his official residence on Thursday.
"At the level of the Ministry of Public Health, the zombies checks found totaled 23 million gourdes. Those found at the Ministry of Education total about 40 million gourdes, " he says.
On the other hand, Jack Guy Lafontant did not provide any explanation on the managers, accountants, administrators, or ministers involved in this matter. Nor has it been clear on what criteria the accounting departments of these departments or directorates have delivered the checks to the beneficiaries.
The boss of the Primature also denounced those who issue false checks in order to loot the state. "People have been arrested in this case. There will be no abuse, but justice will prevail against anyone who abuses the state, " he promises.
In addition to zombie checks, Jack Guy Lafontant also denounced the extra-billing practices in public administration. "We find this practice in the sale of goods and the sale of services. For example, a phone can cost 4,000 gourdes while it is charged 9,000 gourdes in the pro-forma. A repair can cost 10,000 gourdes while the bill amounts to 50,000 gourdes. That's how the state works. There is no need to talk about the price of a kilometer of road or the construction of buildings, "he explains.
He did not indicate who are the authors of these over billing practices. He was equally silent about the penalties that will be imposed on the perpetrators.
He stresses in the wake that the fight against corruption is the workhorse of this administration. "When stating my general policy in Parliament, I advocated good governance and the fight against corruption. This is a campaign promise of the President of the Republic. He gave me instructions that I, in turn, passed to the ministers. There must be a zero tolerance policy towards corruption. We will take whatever steps we deem necessary to combat this scourge. This battle will not be easy. But we are determined, " he said.
During this press conference, the head of government also addressed the issue of renewal of contracts of several officials of the public administration. According to him, all the new contracts that will be signed at the level of the State must be addressed to his office, via the Office of Management and Human Resources (OMRH). "Contracts will be processed and those that match the desired profile will be hired. The contracts have already been honored in all the institutions of the administration which have respected the norms and circulars already passed. We are not here to impose our will, but to apply the law, "he says.
In : Corruptions