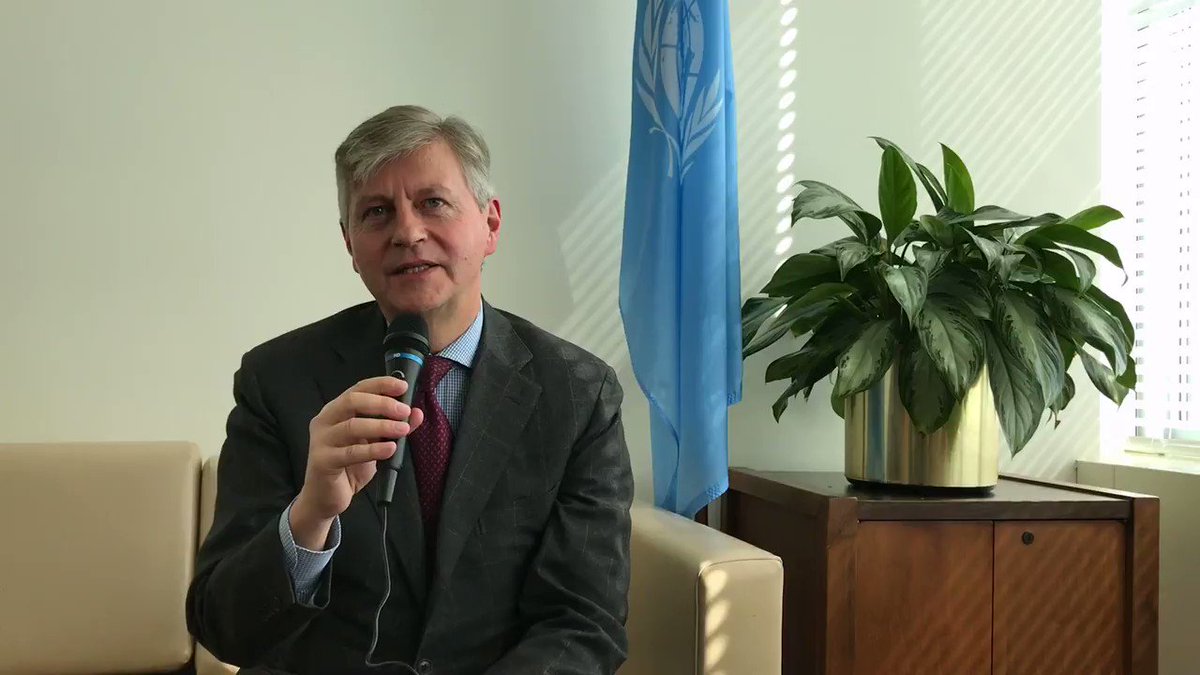 Last Wednesday, Haitian President, Jovenel Moise, received in audience, Mr. Jean-Pierre Lacroix, Deputy Secretary General of the United Nations for Peacekeeping Operations, who carried a message from the Secretary-General, Mr. António Gutteres.
The audience was held in a very cordial atmosphere. Deputy Secretary-General Lacroix informed the Haitian President of the Secretary-General Guterres' message that relations between Haiti and the United Nations be normalized, following the respective recall of the Permanent Representative of Haiti to the United Nations, Ambassador Denis Regis, and the Special Representative of the Secretary-General, Ms. Susan D. PAGE, after the latter statement calling on the Haitian government to appoint judges to investigate alleged human rights abuse by police officers, while applauding the fact that special judges were appointed to oversee the PetroCaribe corruption scandal after citizens' lawsuits, caused a huge scandal.


For his part, the President welcomed the message of the Secretary-General while expressing to him the Haitian Government's position that MINUJUSTH be transformed into a technical cooperation mission in support of the justice system, rather than a traditional peacekeeping operation. Also, President Jovenel Moise stressed the need for the UN to implement the two components (elimination of cholera and compensation of victims) of the cholera elimination Plan that the Secretary-General announced in August 2017. Moreover, the President of the Republic of Haiti reiterated the necessity that international development projects and programs be aligned with national priorities, in accordance with the 2005 Paris Declaration on effectiveness of public development assistance.
​The President was accompanied by the Prime Minister, as well as the Minister of Foreign Affairs, the Minister of Planning and External Cooperation, the Minister of Interior and the Minister of Defense and the Permanent Representative of Haiti to the United Nations, the Chief of Staff, as well as his Diplomatic Advisers.
It was not clear if the Status of Mrs Susan Page in the country was discussed, as she is still on recall.
In : Diplomacy