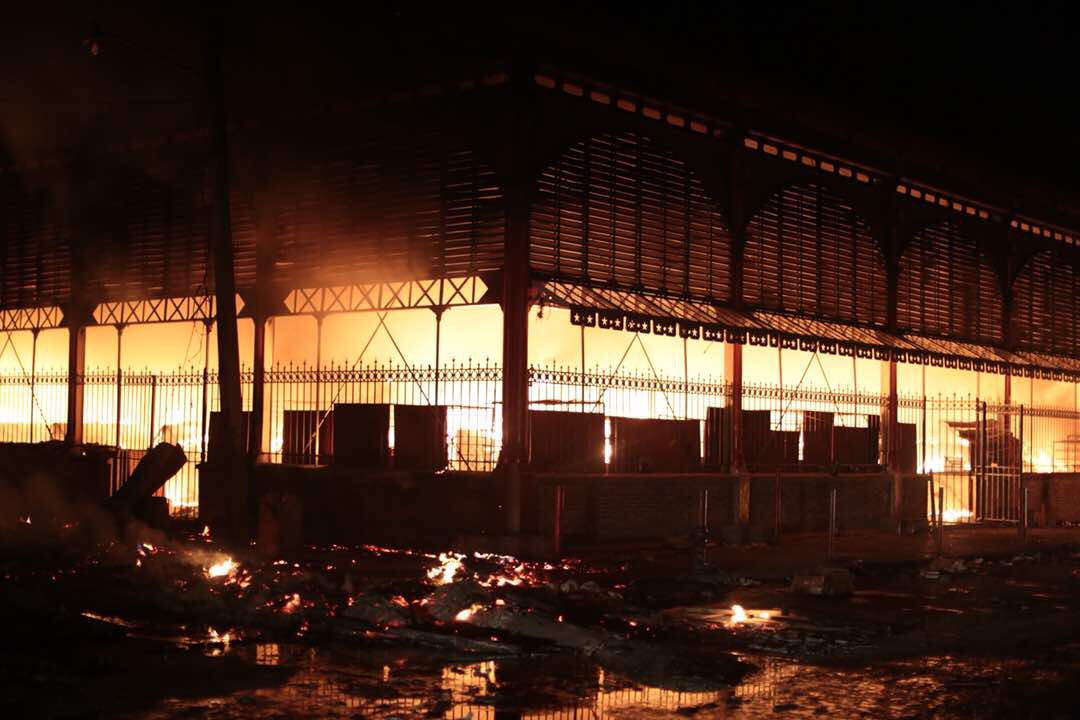 Image credit: Casimir Veillard for LeNouvelliste
As Haitians were dancing and celebrating the biggest cultural event in their country on the night of February 12, 2018, a major fire was simultaneously devastating the Iron Market, one the most recognizable landmarks of Port-au-Prince.
The raging fire nearly destroyed everything on its path, leaving behind significant damage at the biggest public market in Haiti.
Firefighters were immediately dispatched to the scene to combat the inferno, but they were unsuccessful despite all their efforts. A photographer of the newspaper Le Nouvelliste, Casimir Veillard, who happened to be nearby was able to capture some incredible pictures of the event as it unfolded.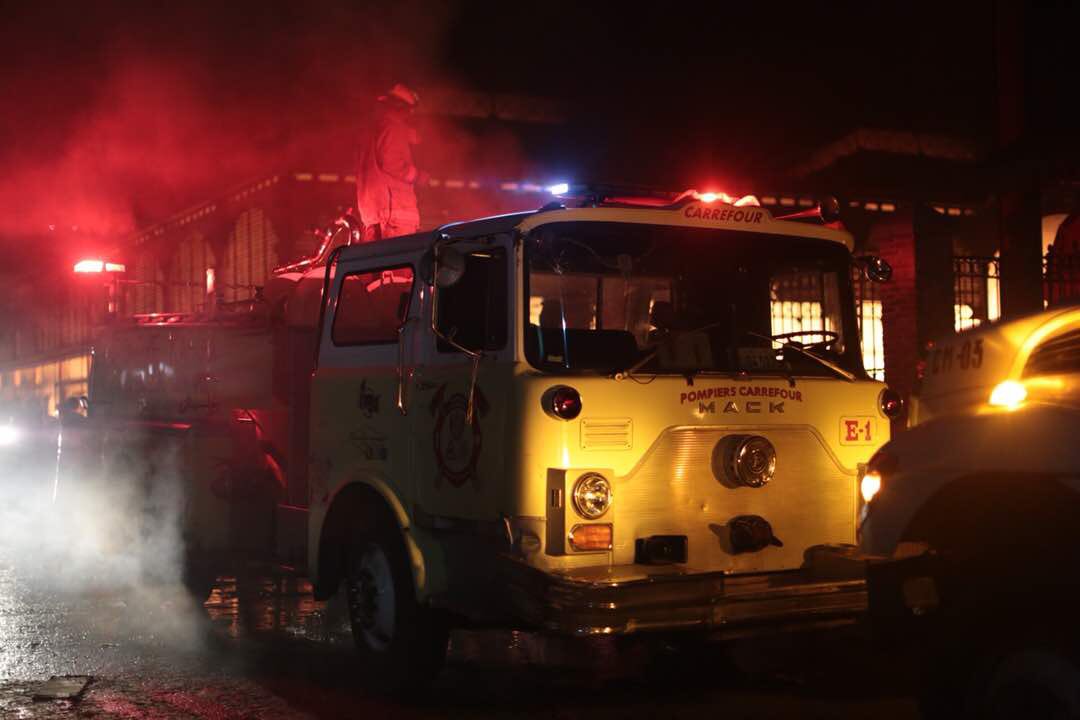 Image credit: Casimir Veillard for LeNouvelliste

While no official evaluation of damages has yet been announced, it could be expected that small merchants have lost millions of dollars in merchandise. An investigation has been launched to see if the fire was criminal.



President Jovenel Moise, expressed his sadness over the devastating news on twitter this morning.
"The news of the Iron Market fire on the night of Monday 12th to Tuesday 13th February 2018 saddens me a lot. I think of all those who have lost their livelihoods. Police authorities are already working to shed light on this tragedy."
The Iron Market is a trading place where you can find literally everything. Products availability starts from vegetables to Vodou priests providing their spiritual services. It is truly the most popular public market in all Haiti, and one of the most recognizable landmarks of the country. The Iron Market was built in Paris in the 1890's, it was originally intended for a train station in Cairo, but then Haitian President, Florvil Hyppolite bought it when the Egyptian deal fell through. It took, 5 years for the complete transportation and installation. The Iron Market was not exempt from the devastating 2010 earthquake that destroyed much of the Capital's structures and left hundreds of thousands dead. It was severely damaged to near complete destruction. But within a year, Digicel, the country's largest telecom company, decided to rebuild the Iconic structure; its rebuilding costed a whopping $15 millions, it was the very first public structure repaired after the 2010 Earthquake.
In : Haiti Breaking News