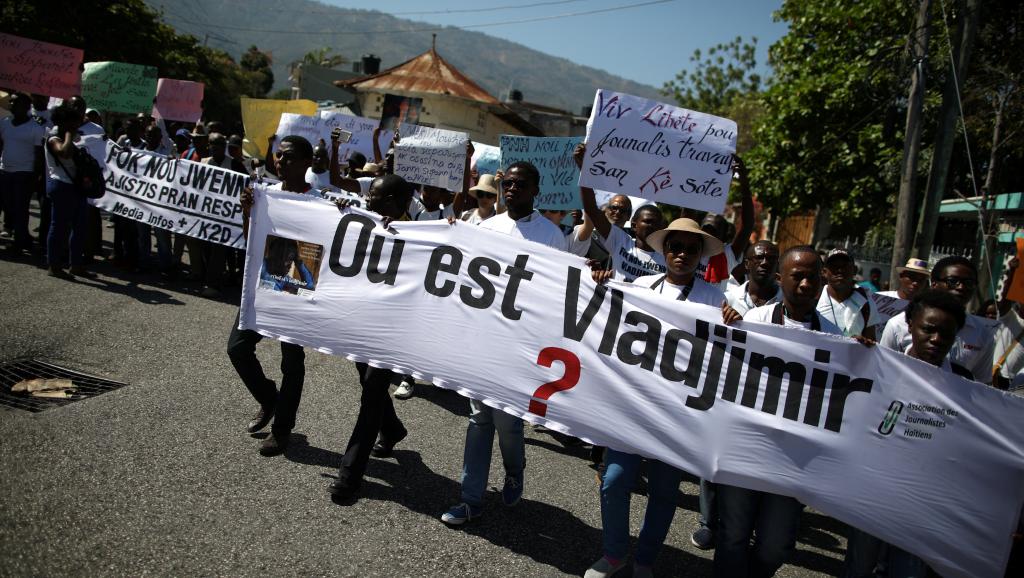 It has been 43 days since the Haitian Photojournalist, Vladjimir Legagneur, has been reported missing, after he went to do a reporting in the gang-ridden and impoverished neighborhood of Grand Ravine, in Port-au-Prince, on March 14, and never came back.
Despite the disappearance of Vladjimir being reported to the police by his wife 72 hours after he went missing, it took officials 13 days and a mass protest of journalists working in Haiti, for them to make a statement. One which discouraged people from hoping to find the man alive. The police ruled out the possibility of a kidnapping, saying that because his relatives were not contacted for a ransom," we must expect a fatal outcome."


On March 29, the police said that as part of the investigation they recovered a "headless corpse" and "a hat," which Vladjimir's wife would later identified as his.
The police also announced that samples were taken from the remains for DNA analysis, and that the case still remained a disappearance until the DNA test can prove that the corpse recovered is that of Vladjirmir.


A few days later, the Police had to announce that due to lack of adequate medical facilities in Haiti being able to conduct a DNA test, the samples were sent abroad and that it would take up to a month for the results to come back. On April 6th, the police announced that it had in its custody, two men who allegedly confessed to the murder, after belongings of the journalist were found in their possession.


President Jovenel Moise for the most part has remained silent on the case. He made a brief reference to it in Lima, Peru, during the 8th Summit of Heads of States and Government of the Americas, while acknowledging the death of a journalist in Ecuador.
"Excellencies, Ladies and Gentlemen, Heads of State and Government,
I would also like on behalf of my Government and the Haitian people and on my own behalf to express our sympathies to the people of Ecuador and President Lenim following the assassination of two Ecuadorian journalists. Banditry and organized crime strike everywhere and these scourges have no borders. We are having a hard time in Haiti too, with the disappearance of a Haitian journalist for almost a month. Police and Haitian justice are working day and night to shed light on this disappearance."He said
In : Security