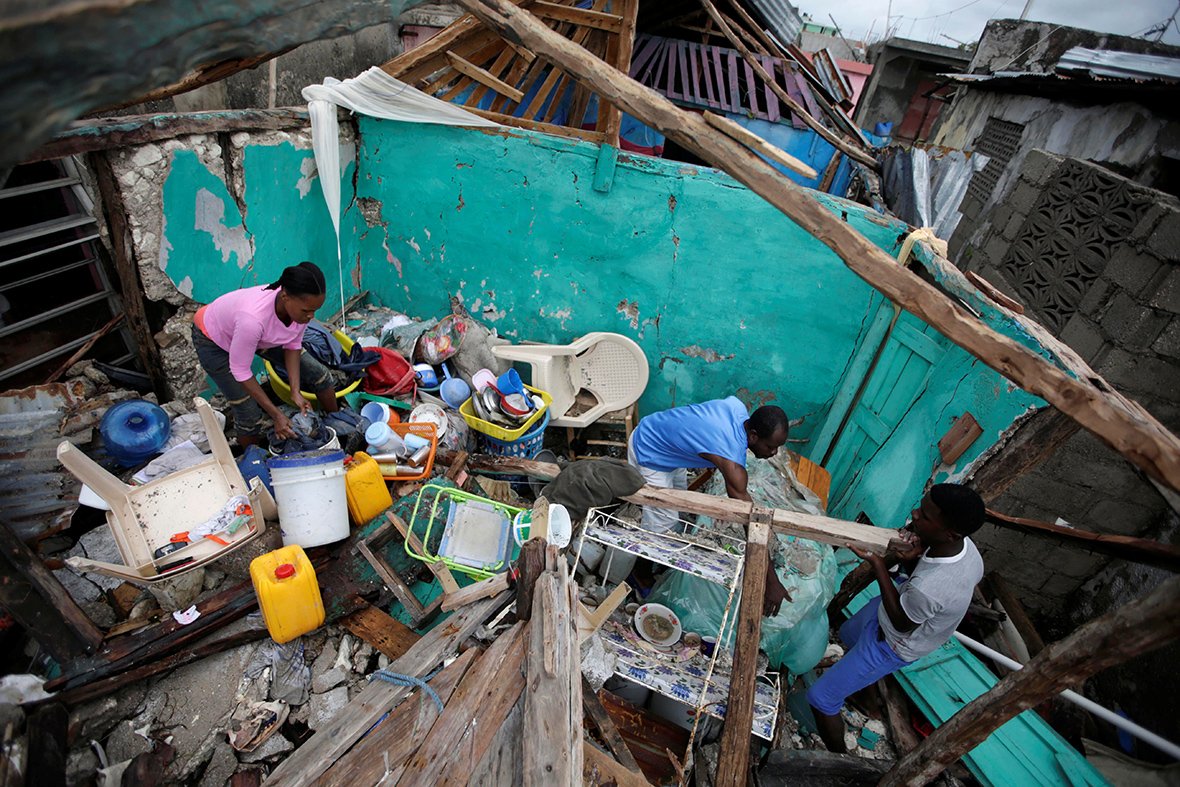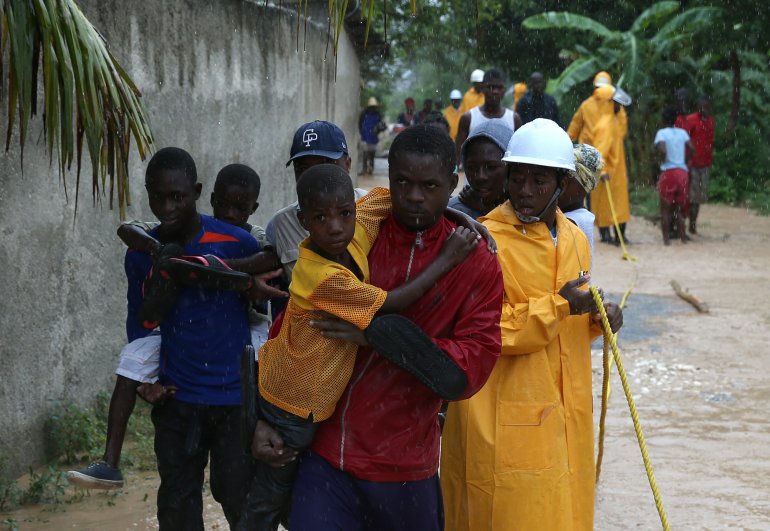 Images of Hurricane Matthew Devastation in Haiti


The latest pictures of the aftermath of Hurricane Matthew in Haiti show how much the impoverished Caribbean nation has been left completely devastated by the effects of the powerful storm, which made landfall on Tuesday October 4th, as a category 4 hurricane. The South and Grande Anse departments are the most affected. Gusting winds of 145 mph and some 3 feet of rain have destroyed o
ver 90% of the homes and all the landmarks in the
calm city of Jeremie,(pictured above) nickname the city of poets. Jeremie has a population of around 40.000 thousands. The full extent of the damages from the hurricane two days later, is still unknown as road access to some of the areas in the South Department was cut off from the rest of the country, after the main bridge was washed away by the roaring river. Flash floods and mudslides blocking the roads have made it even more difficult for the Haitian government, severely lacking the needed ressources to deal with the carnage left behind.
As of today, some 100 people are confirmed dead by Haiti's Ministry of interior, and three missing, but the number will rise significantly as the rescue mission progresses.


A US rescue team and military personnels have begun arriving in Port-au-Prince this morning to help the Haitian government provide assistance to some 350.000 that are believed to be left displaced. All forecast predicted that Haiti, considering its crumbling infrastructures was going to be the hardest hit country, and the United States, also on the path of the hurricane, had already made plan to dispatched rescue teams and aids there, but the Haitian government on the same day of the storm, officially requested the assistance of the US.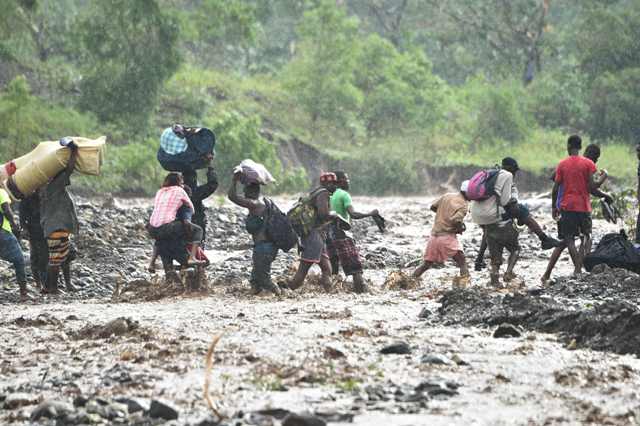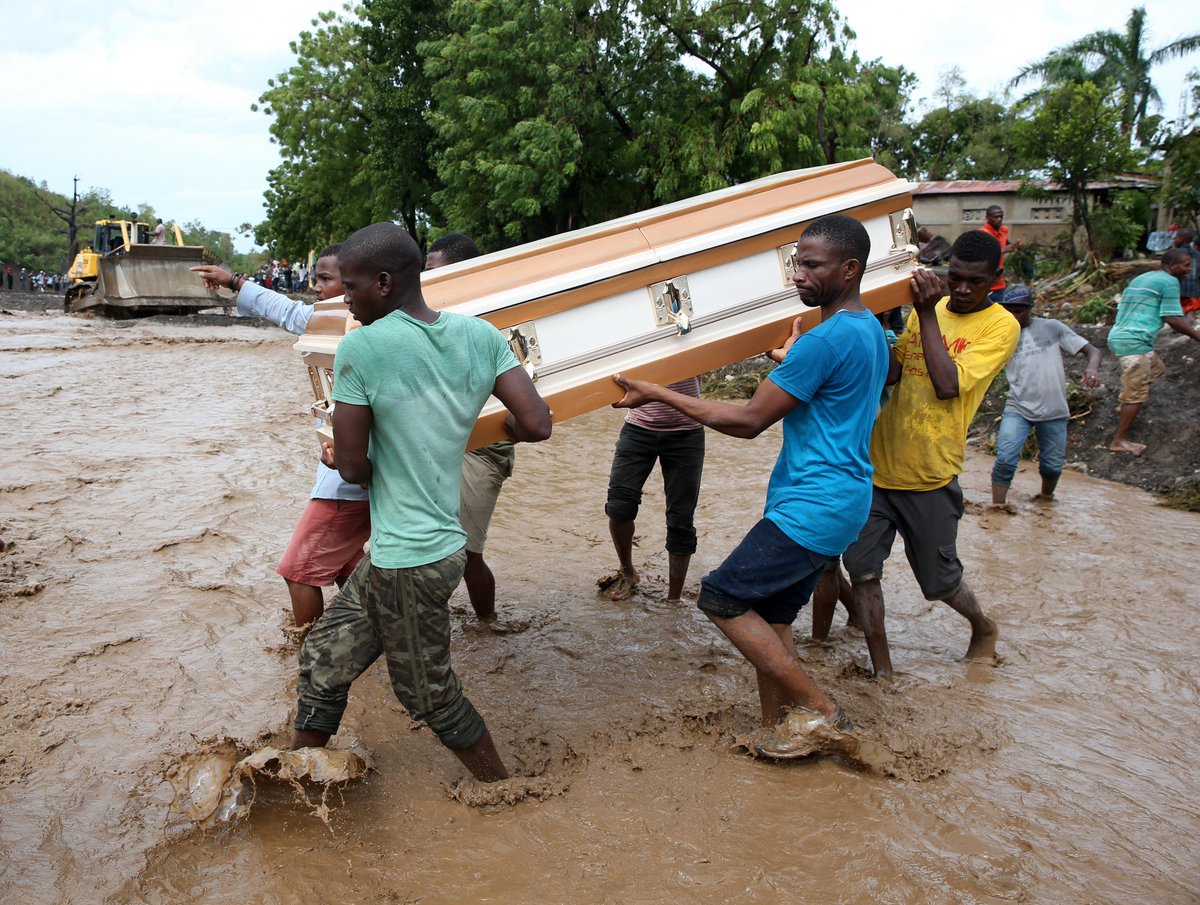 spokesman for the UN agency for disaster prevention (UNISDR) said that the United Nations was very concerned about the impact of the storm in Haiti and that the world organisation was closely monitoring the situation. The UN deputy special representative for Haiti Mourad Wahba called Matthew "the largest humanitarian event" in Haiti since the earthquake and said "much of the population" has already been displaced. He said that at least 10,000 people were in shelters and the country was running short of clean water.

Health authorities are also expecting the number of cholera cases to greatly increase in the weeks and moths following the storm. Haiti is still reeling from a cholera outbreak, inadvertently introduced to the country by UN nepalese peacekeepers sent to the country after an unprecedented earthquake in 2010 had destroyed much of the Capital city Port-au-Prince. A devastating earthquake that Haiti has not yet, fully recovered from.